Colors bring huge impacts when used right in your social media ads or Google ads campaigns. They can interact with the user's eyes, impact their vision, improve engagement, and ultimately lead your social media store to more impactful conversions. Conversions are very important for any social media store, and that's what we work for all the time. 
You need to learn the right psychology of ad creatives, and if that's your mission today, you have come to the right place. We'll explain everything about how colors and imagery impact conversions.
Does Colors and Image Design Really Matter in a Successful Ad Campaign?
Yes, to the greatest extent, your social media ads should be combined with a perfect mixture of fonts, colors, elements, and background images. 
There is a famous saying which says a picture is worth a thousand words. 
That's the same concept for creating impressive ads for your social media store marketing. 
When your ads are creative and fully customized with lots of colors, elements, and a center-specified picture, it will increase engagement between your store and your customers. 
There are many other great benefits of creating compelling art pieces in the form of ads, which we'll talk about later in this article. 
But first, let's discover what things are used to create a unique ad for posting on social media.
What Elements Collectively Create a Stunning Social Media Ad?
In order to create result-driven and conversion-generated compelling ads, here are the top elements to put in that specific piece of art:
1. Background Colors
The ad you are going to create will combine a mixture of colors or a specific color, depending on your brand. 
Whenever we build a website for our e-commerce business or any other type of business, we give it some unique colors. 
Following the same, similar images and ads are created and published on Social Media Platforms. 
Therefore, the first element to consider is the perfect mixture of red, green, blue, or purple colors, whatever your brand shows.
2. Font Family and Font Colors
Next comes choosing the Font Family, Size, Color, and Case. It depends on how creative you are. 
With these things, you can place text, including a headline and a description, on your creative ad. 
Choosing the best colors for fonts that align with the image background colors also makes it look decent. 
So, deciding everything about fonts to place text on that ad is the second element to choose.
3. Add Elements
An Element could be anything. For example, it could be a small arrow. It could be a small bear-type emoji. 
Or it could be a star or anything else. Depending on your motive and the description of the ad, these elements properly take place and add creativity to your website.
4. A Background Image
Sometimes, a brand needs to show its products and services with some proof on these social media ads. 
This creativity takes a new step when you can add brand-related background images to the ad you are creating. 
A perfect ad should have a single portfolio or review case showing or multiple proofs of the brand authority, depending on the space or the way you are creating it!
5. A CTA Button and Other Contact Details
The last and most important piece of your ad image is having a CTA button. This could be "Call Now", "Book Now," etc. 
Besides, you need to add other contact details such as the Email address, phone number, and website address so that your engaged customers can directly connect with you.
In addition to these, a graphic designer can be as creative as it's possible to bring life to that ad. 
But remember that you also need to be decent and simple while keeping creativity at a peak level!
What Are The Benefits Of Adding Colors and Images To Make Creative Ads?
Creative ads serve you a purpose that other normal ads cannot do.
 These ads come with the following benefits in case you want to know about their importance.
More Engagement
Creative ads are more liked, shared, commented and recommended by customers or users to other users. 
These ads bring higher engagement as people spend more time, which ultimately boosts your social presence. It's just like increasing your Spotify plays and bringing more active listeners to your list.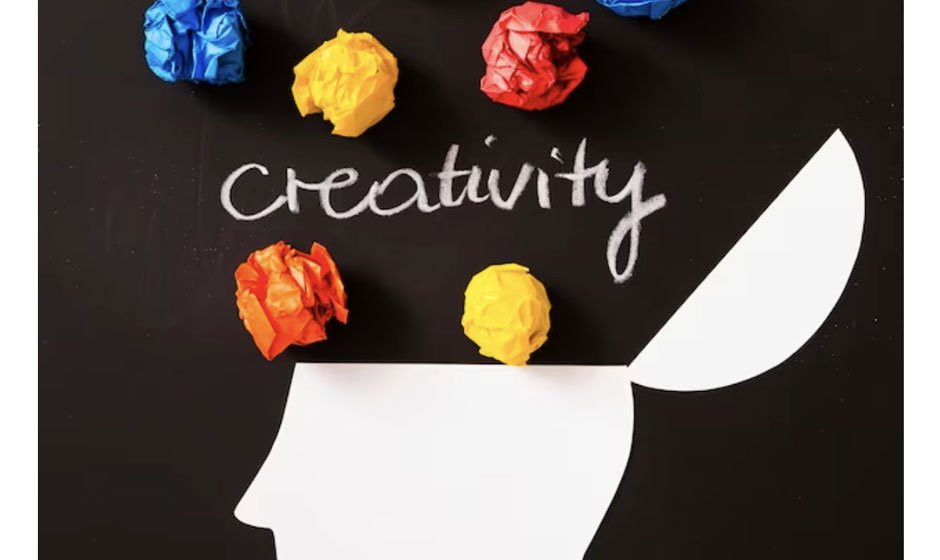 More Clicks
The reasonable benefit of using creative ads is adding more clicks to your social media store cause. This means more people click on those ads and visit your store.
Higher Conversions
When your customers find such ads to complete their purpose or match their needs by keeping an excellent level of creativity, you earn more conversions. 
More conversions mean increasing your ROI, which is good for your online business.
Final Thoughts:
Finally, this is how the psychology of social media ads works when they are highly creative with all those interactive and needed pieces. Our business needs higher conversions to expand and stay in the loop. And one of the best practices to achieve that is using compelling ads campaigns for your social media marketing efforts!