Only in the United States, nearly 7 out of 10 customers leave your store without purchasing anything. Some of them even cart's products but don't end up buying. We should understand that a visitor leaving our website without making a purchase won't come back. But the visitor who actually added a product to the cart can be brought back! Yes, that's good news for you if you have customers with products in their carts. To increase sales, we use the power of retargeting such customers and bringing back the abandoned cart shoppers. 
This article will explain with various tactics how you can retarget such customers and bring them back! Don't skip reading!
4 Best Strategies To Retarget Your Abandoned Cart Shoppers:
The first practice should be making your customer's experience so seamless in your store that they never leave without buying. 
But if due to some reasons, which we will explore later, you have multiple products hanging in the carts of your stores, here are 4 best strategies you can rely on to re-target those customers. 
This way, they will either finish that purchase or place the product out of the cart. 
Moreover, it leads you to have more followers on your Facebook store or Instagram shopping center when those retargeted customers come back to make a decision!
1. Send Push Up Notifications
To retarget those customers who have left products in the cart of your social media store, send them push-up notifications. 
Such notifications, when they keep appearing on the user's mobile screen or desktop, enable that customer to either buy the product or reject the product. 
Mostly, social media stores having apps created for better customer shopping experience apply this strategy. 
They keep sending these notifications to the customers to remind them about the products in the carts. 
This is one of the most practiced techniques for retargeting those people who have abandoned products in the carts.
Some of the best examples of sending push-up notifications include adding discounts on those products they have in their cart and reminding the customers about it. 
You can send a scarcity message, weekend sale, or any other friendly notification with emojis to remind the customers about their forgotten products in those carts.
2. Use Email Messaging or Targeting
Mostly, if you have introduced a signup and purchase feature on your store, a user will have to create an account before they can make any purchase. 
Such an account might require an email address or the personal mobile phone number of the user.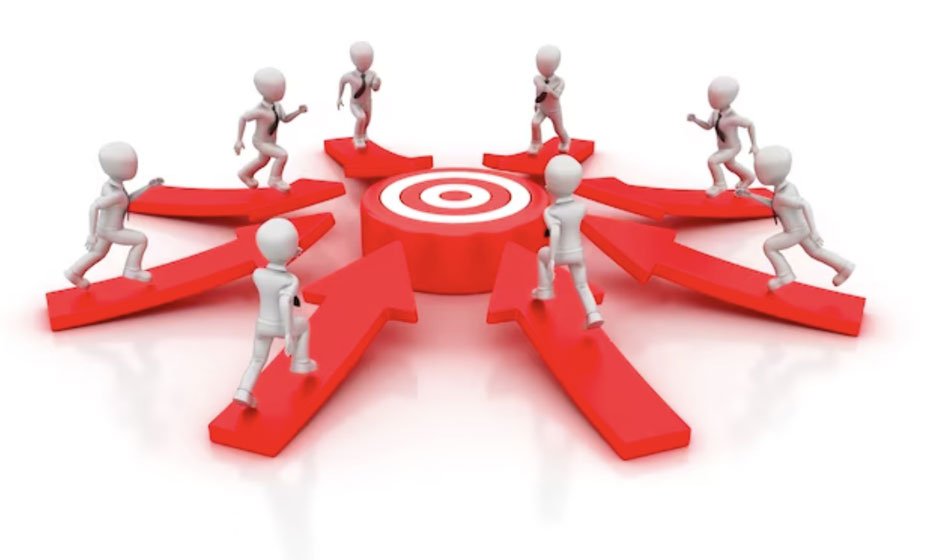 When you have that data, you can easily bring back those abandoned cart shoppers by reminding them about their purchase through emails or text messages on their mobile numbers. 
Sometimes, these users feel appreciated and concerned. And other times, they come back to your store and empty that cart.
Just like you send product coverage or delivery updates to your customer, you can also keep updating them about their products in carts on your social media stores.
3. Target Your Abandoned Cart Shoppers With Ads
Run ads and campaigns to target your customers who have left a product in your store's cart. 
This way, those customers will always have a reminder wherever they go. 
Such a campaign might look a little costly, but it's again a good way to target your customers so that those cart products can find their way. 
Ads presenting your products to those shoppers will work best in your favo, and they might lead those customers back to your social media store.
4. Give Try to a Cold Calling Campaign
It might be a bit to the next level, but calling your customers to remind them about their products in carts is another excellent strategy to create an influence. 
When you have their personal mobile phone numbers, ask your customer support to call that user and acquire the specific reason for not ordering such a product. 
This way, the customer will share his experience with you. You can find relevance as if there is something related to your store to update. 
Or the customer's need was fulfilled through any other means. Try this and see if it works to bring back those forgotten customers to your store.
How To Improve Customer's Cart Experience In Stores?
Instead of retargeting your customers and struggling with these efforts, consider improving their first-time experience in your store. 
You can do many things to leave a lasting impression so that your store might never miss a single sale. Here are some of the best things to do to create the most trustworthy and fluent shopping experience for your customers!
Improve the page where customers are willing to pay online bills for their purchased items.

Offer discounts and free delivery over a purchase of a reasonable amount

Avoid asking the user to create an account with you

Add multiple reviews and testimonials to enhance the trustworthiness of your social media store.

Keep the latest and most premium products at a reasonable price to create a stunning shopping experience.

Provide multiple payment options to your customers
Last Words:
A social media store should put into practice enough effort so that a customer should never leave a product in the cart. And even if the same customer does, the above-explained strategies can be helpful in retargeting those customers and bringing them back to your store. Therefore, apply them to your store and see how they work!